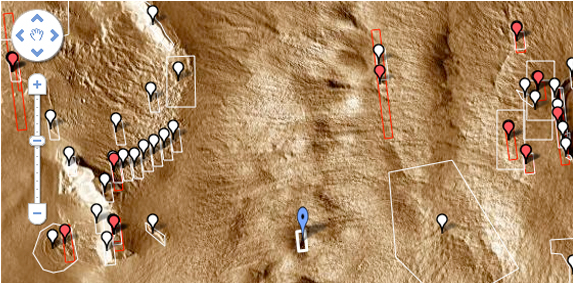 HiRISE Releases New Public Suggestion Page "HiWish"
Ever wanted to know what a particular patch of the Martian surface looked like at 30 cm/pixel? Let us know where that patch is, we might take a picture of it.
The HiRISE public suggestion tool, called HiWish, is a Web site that allows you to log in and select a spot on Mars as a suggestion for where the HiRISE instrument should take an image.
If you don't have a particular location, you can use the HiWish site to browse around the planet, examine the locations of other data sets, and find a place that should be imaged. It will be put into our targeting database, and may get selected as an upcoming observation. Furthermore, the HiWish site allows you to track your suggestions and be notified when one of your suggestions gets taken.
Get started with HiWish now.