Salvete omnes!
Resources:
Latin language version of the HiRISE site
•
HiPOD Latin
•
@HiRISELatin
•
YouTube
Latin isn't dead: it's alive and well on the Red Planet.
Long the language of science in the West, HiRISE Latin is an excellent example of using an ancient language in a modern context, and using it for more than just place names on Mars. Our resources for Latin can be incorporated into language lessons as a supplement to the usual materials.
HiRISE has the only Latin language science feed in the world, and it's thanks to volunteers like
Gabriele Alfinito
, professor, Liceo Virgilio Mercato San Severino, Italy: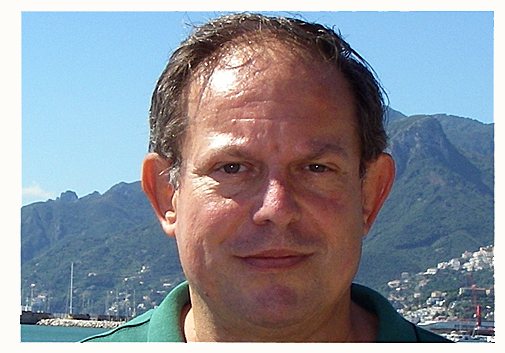 "My name is Gabriele Alfinito, I'm 56 years old and I have taught ancient Greek and Latin in high school since 1985. I am Italian and I live in Salerno, a beautiful city in southern Italy, near Naples.
"I am proud to participate as a volunteer in BeautifulMars Project for Latin, and I hope to involve my students in the work of translation. I also want to point out that working with [BeautifulMars coordinator] Ari Espinoza and [volunteer] Stephen Berard is very inspiring! Studying the classics we can find the roots of our culture, our civilization and our scientific and technological progress.
"Using Latin to illustrate topics of astronomy and Mars is not as strange thing as you might think! Kepler, Copernicus, Galileo Galilei and Tycho Brahe, great astronomers, used to speak and write in Latin describing the moon and the planets of the solar system: in short, in the past Latin was the international language of science, just like now English. I would like to conclude this presentation with a Latin distich:
Siderei currus ad Rubrum Sidus adibunt,
sed non deficient Romulei moduli
(The celestial chariots reach Mars, the Red Rlanet, but the Latin language will not fail to celebrate 'em).
"This is also why I love to participate for HiRISE Latin."
If you're interested in volunteering, please contact us:
latin @ pirl dot lpl dot arizona dot edu
About HiRISE
The HiRISE camera onboard the Mars Reconnaissance Orbiter is the most powerful one of its kind ever sent to another planet. Its high resolution allows us to see Mars like never before, and helps other missions choose a safe spot to land for future exploration.
NASA's Jet Propulsion Laboratory, a division of the California Institute of Technology in Pasadena, Calif., manages the Mars Reconnaissance Orbiter for NASA's Science Mission Directorate, Washington. Lockheed Martin Space Systems is the prime contractor for the project and built the spacecraft. The HiRISE camera was built by Ball Aerospace & Technologies Corp. and is operated by the
University of Arizona
.