HiRISE, the high resolution camera onboard the Mars Reconnaissance Orbiter and the most powerful camera ever sent to another planet, has reached another public outreach milestone with captioned images now available in
Arabic
.
"HiRISE is called 'the people's camera' for a good reason," said HiRISE media coordinator Ari Espinoza. "There over 300 million speakers of Arabic in the world, and this new section will become a terrific resource for so many people who want to learn about Mars but don't know English. It will expose people to what NASA does, for which HiRISE is just the tip of the iceberg."
The HiTranslate Project is an effort that recruits volunteers to help translate captioned images into as many languages as possible, bringing Mars to people with little-to-no English skills. The project is now in its second year, and has grown to include hundreds of translated images in Spanish, Italian, Portuguese, Greek, French and Dutch.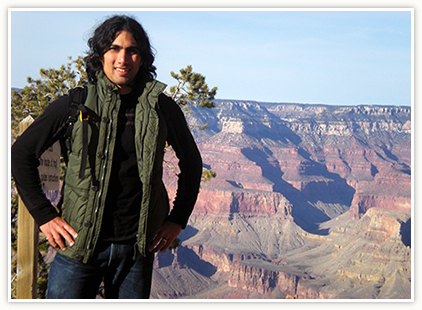 All of the Arabic translations were done by a single volunteer,
Ramy El-Maarry
, an Egyptian planetary scientist at the Institute of Physics at the University of Bern, Switzerland. "As soon as I realized that the HiRISE outreach project was extending its activities to translating the captions and descriptions of the images in the HiRISE database to other languages, I volunteered immediately for the project with the hope of spreading the knowledge about this exciting planet to the Arabic-speaking world.
"I believe that the HiRISE camera has extended our understanding of Mars to whole new dimensions. As such, I feel privileged that I'm contributing in the spreading of this camera's amazing results and discoveries to people thirsty for knowledge about Mars and planetary science in general," Ramy said. You can also read Ramy's personal statement
in Arabic
.
"Ramy is a phenomenal volunteer," said Espinoza. "He's helped us make a small catalog of pictures with captions in Arabic that will only get larger as we hope to have more volunteers. This is exactly what the HiTranslate Project and the people's camera is all about."
In addition to the captions, HiRISE is making audio, video, slides and tabloid-sized flyers also available in Arabic. These materials can be utilized in a classroom setting, or by interested people making a presentation about Mars. The new site also has an
RSS
and
Twitter
feed in Arabic.
For more information about how to participate, contact
the HiTranslate Project
.
About HiRISE
The HiRISE camera onboard the Mars Reconnaissance Orbiter is the most powerful one of its kind ever sent to another planet. Its high resolution allows us to see Mars like never before, and helps other missions choose a safe spot to land for future exploration.
NASA's Jet Propulsion Laboratory, a division of the California Institute of Technology in Pasadena, Calif., manages the Mars Reconnaissance Orbiter for NASA's Science Mission Directorate, Washington. Lockheed Martin Space Systems is the prime contractor for the project and built the spacecraft. The HiRISE camera was built by Ball Aerospace & Technologies Corp. and is operated by the University of Arizona.